Customer: Large government client
Project Objective: Create wireframes and visual design in support of a web site redesign project for one of their key portals.
Challenge: Quickly gain insight into business requirements and technical constraints while gaining buy in from key client stakeholders to ensure that the design concepts align with their expectations.
Solution:
Hold a co-design workshop with customer-facing personnel that understood first hand what worked well and what challenges existed with the current portal. In addition, we included members of the IT team as well.
Attendees were broken up into small groups, given design grids and sharpies, and asked to generate ideas around particular areas of the proposed portal (e.g. home page for user type X).
After creating design ideas, participants were asked to explain their ideas to the group and we had the group vote on features that they felt were most important to carry forward with.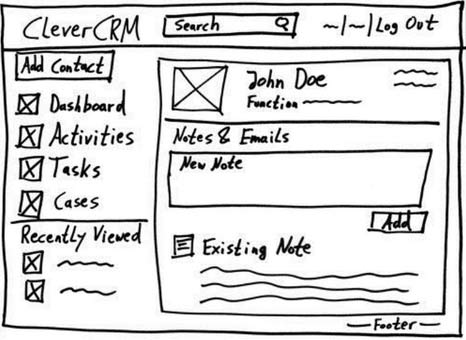 Outcome:
Overall, our co-creation workshop was a success. We spent four hours together and focused our time on two primary scenarios. The eight participants generated over 60 wireframes and had a great time doing so. In the end, we walked away from the co-creation workshop with a number of design ideas that took platform constraints and business rules into consideration